Kali linux fern wifi cracker wordlist. Cracking WPA2 with Fern WIFI cracker
Kali linux fern wifi cracker wordlist
Rating: 9,5/10

709

reviews
Password dictionary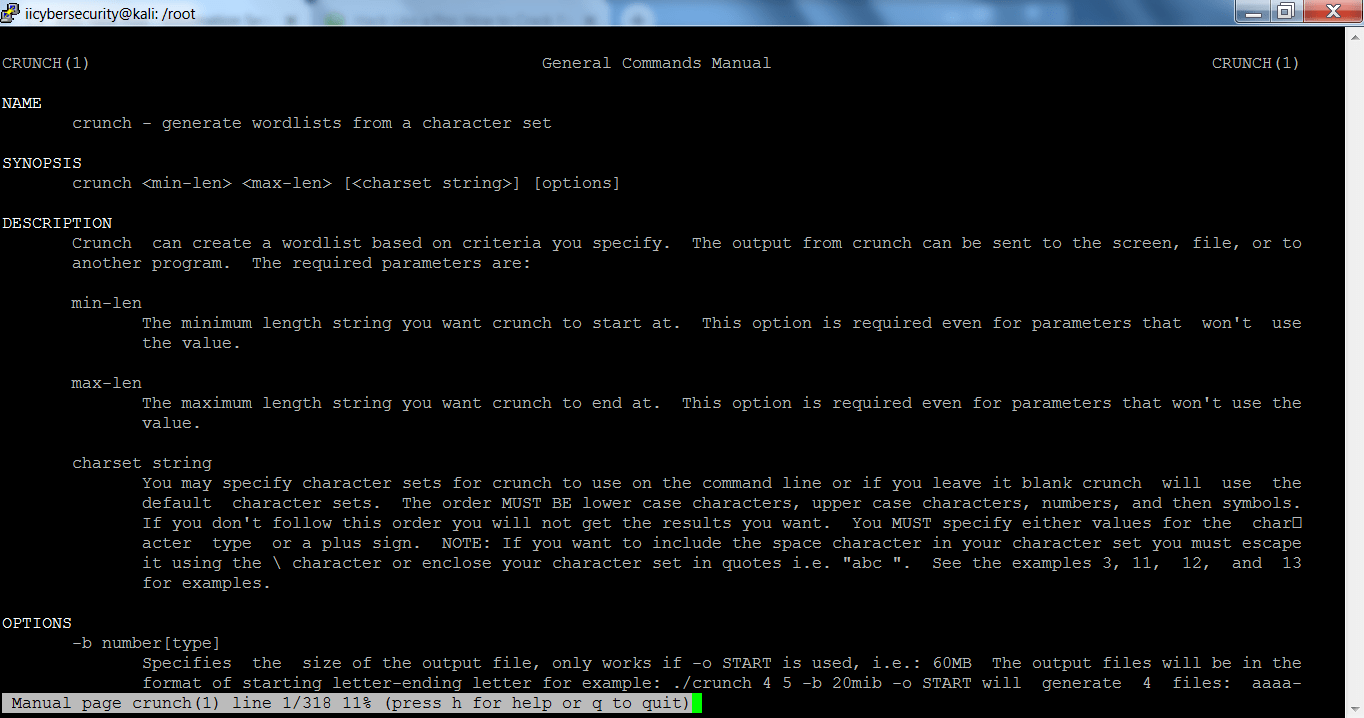 It contains more then 300 Tools which is installed on Kali Linux Already. Where did you get the passwords from? First up we will cover using oclHachcat with a wordlist. Now I will try to find out how to connect it to an antenna on my roof. How do I use the Ultimate2016 if there is no. If your looking to buy a card specifically for it I would google it first. Usually wordlists are derived from data breaches like when a company gets hacked.
Next
free Fern Wifi Cracker Wpa Wordlist
Now first thing you need to do is select your network interface. Wash Wash is a little more simple than some of the preceding softwares. Fern Wifi Cracker runs on any Linux distribution which contains the prerequisites. Those same skills are pretty handy in marketing and promoting yourself in business as well. You could do a in such cases but even that could take millions of years depending on your computer. Last updated: Nov 20 2018 Today you'll be able to download a collection of passwords and wordlist dictionaries for cracking in Kali Linux. It has features that let you send emails, Java applets, etc containing the attack code.
Next
Fern Wifi Cracker The easiest tool in Kali linux to crack Wifi
Wireshark: is one of the very the best network protocol analyzers available. Bully provides several improvements in the detection and handling of anomalous scenarios. The only points to note are that based on the password of the network and the length of your wordlist it may take quite some time to crack. The only problem for novitiate hackers is awareness. However, there are a lot of different parameters to setup before a user can begin using the software. In order to crack a WiFi password you need to have a password-list which you can use to brute-force the wireless network. Creating your own password-list or word-list Creating word-list for password cracking is simple if you know what you are doing.
Next
Top 10 Wifi Hacking Tools in Kali Linux by Hacking Tutorials
If the target router has its default pin, then Reaver can crack it within 3 — 6 second. To make things easier, rather than having five windows all this is done in a screen session which allows you to switch between screens to see what is going on. But would need to convert the. Wireshark, formerly known as Ethereal, can be used to examine the details of traffic at a variety of levels ranging from connection-level information to the bits that make up a single packet. Apr 1, 2014 Tagged: fern wifi cracker, Kali Linux, wifi hacking, wpa wpa2 password. Aircrak-ng Aircrack-ng is perhaps one of the most widely known and utilized wireless cracking tools for Linux. He has a dream to get success and be listed in top Bloggers of India and he is working hard to complete his dream.
Next
Wifi hacker tool for cracking wifi networks
Note, I sorted and separated them in alphabetical order in order to meet Github's upload size requirements. Hydra: is a free brute force password cracking tool. It will start scanning for all the available networks nearby. So why should our author be super-honest and straightforward? However, many tools are useless because they are old and outdated but the majority of tools are still excellent. Metasploit Framework: The allows you to safely simulate attacks on your network to uncover security issues, verify defenses, test security controls, track mitigation efforts, manage phishing exposure, and audit web applications.
Next
Password dictionary
The length of time depends on a variety of factors including password strength, wireless signal strength, and distance to the access point. If you have multiple wordlists, you can also combine them into one large file. It's basically a text file with a bunch of passwords in it. If all goes well and the access point have a poor combinations of password and it is included in the dictionary file you will get the password. Maltego: is an amazing relationship analysis tool that can track who or what is connected to what or who. I will be using the Fern WiFi Cracker open source wireless security tool included in the Kali Linux and Backtrack 5 r3 security distros.
Next
Download A Collection of Passwords & Wordlists for Kali Linux (2018)
A wordlist or a password dictionary is a collection of passwords stored in plain text. Follow these Steps to Crack Wifi password using fern. Each security has its own methods. Kodi is a free Open Source media player which we are not affiliated with. The oclHashcat website has some more in depth.
Next
The Best Wi
As such, it is an extremely useful tool for those wishing to analyze and crack wireless networks. Crunch can also be piped directly to other tools like Aircrack-ng. Installing fern WiFi cracker WiFi Hacker If you are already using Kali Linux, you an skip this step. As you select your network interface, it will enable monitor mode on the selected interface. In this article we will explore how to hack WiFi using fern WiFi cracker. All that is required is a wireless card that supports the ability to inject packets and also go into monitor mode.
Next
Cracking WPA2 with Fern WIFI cracker
Crunch Though it sounds like a candy bar, Crunch is actually a handy tool that includes features to help attackers and security professionals tailor wordlists than can be stored in a dictionary. There is various masking options to create. This the tool that you have to use before attacking a system or a server. Users are solely responsible for any content that they place on this site. Disclaimer The owner of this site does not accept responsibility for the actions of any users of this site. As Everyone, Knows about which is Designed for Penetration and Security Researchers, It is a Collection of Hack Tools at a single place think it like that. Basically a lot of blackhat hacking is just about lying.
Next